Welcome
Great news South Cerney SW Ugly Your event, sponsored by West Country Boat Repairs, is going ahead.
Entry is now open via this website.
There will be no galley, but baguettes can be ordered with entry for £2.50 each (not available for purchase on the day)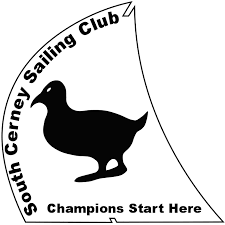 COVID
Please note that some details of the programme and event facilities may need to be amended in line with covid rules/guidance at the time of the event. The Club will work together to deliver a competitive, enjoyable and safe event for everyone. With this in mind we need to cap entry at 30 boats, boats entered after the limit will be placed on a waiting list.
Please check latest details on the club website here
Racing
4 back-to-back races, first warning signal 11.55
Schedule
Registration online via entry (on this website)
Briefing 11.15 Sat 8th May
First warning signal scheduled for 11.55 on Saturday 8th May
See NoR (to be published on the Souh Cerney SC site, with a link from here soon) for full details
Enry Fee
Entry will open via this website at 09.00 on Monday 19th April.
Entry will close at midnight on Wednesday 5th May.
The entry fee will be £25 per boat.
If the entry limit is reached a waiting list will be held. Entries admitted from the waiting list due to cancellations or more spaces becoming available will also be charged at £25.
It will not be possible to enter on the day.
The helm must be a full, honorary, family, youth, block or one-event member of the RS Class Association and crew must be a full, honorary, family, youth, block, one-event or crew member of the RS Class Association, except where the helm has a valid 'any crew' extension to their membership.
Facilities
Due to COVID rstrictions there will be no changing rooms, showers or galley.

The bar will be open and there will be outdoor tea/coffee available
Baguettes can be pre-ordered with entry (not available to purchase on the day).

If the event does not take place due to COVID or adverse weather conditions we will refund everyone.
Please check full details on the club website here - there may be changes!