RS800 Page
RS800 UK National Championship
We are delighted that the RS800 UK National Championship will be part of the massive RS Sailing Anniversary Games at the UK's flagship dinghy sailing venue Weymouth and Portland National Sailing Academy.
This event is no. 3 (and last) event of the RS800 Eurocup Series for 2018. NoR for the Series is HERE. Results to date are HERE.
The WPNSA site will be totally blinged up for the RS Games and will feature our very own vibrant RS Sailors' Village (think Cowes Week but with dinghy sailors and cheaper food and beer!). There will be socials every night, with our usual mix of entertainment from wild parties with live music and dancing, to inflatable games, fancy dress etc. There will also be options for having quieter fun with your friends on site. Don't worry the bars will be very well stocked.
We are joining the massive party by sailing from Thurs 16th August to Sun 19th August. But we are expecting many sailors to arrive a day or two early to catch up with friends, sort their boats and generally take in the atmosphere of this huge event. Weekend entry is available so if you can't take time off work you can still join the fun!
There were 60 RS800s at the last RS Games in 2011. Can we equal that and get 60 for 2018?
We will be sharing the site with the RS100, RS300 and RS700 fleets with the RS400s joining us for the final two days.
So it's going to be a fab opportunity to catch up with your friends across the fleets and make new friends both within and outside of the RS800 class.
Have a look at calendar above which shows the whole story.
HOT OFF THE PRESS: pre-event coaching day at WPNSA on Wed 15 Aug with top coach and RS800 National Champion Stevie Wilson. Training at the venue is the perfect way to set yourself up for a successful event. The coaching information is here. The day will cost £50 for RS800 class association members. Sold out!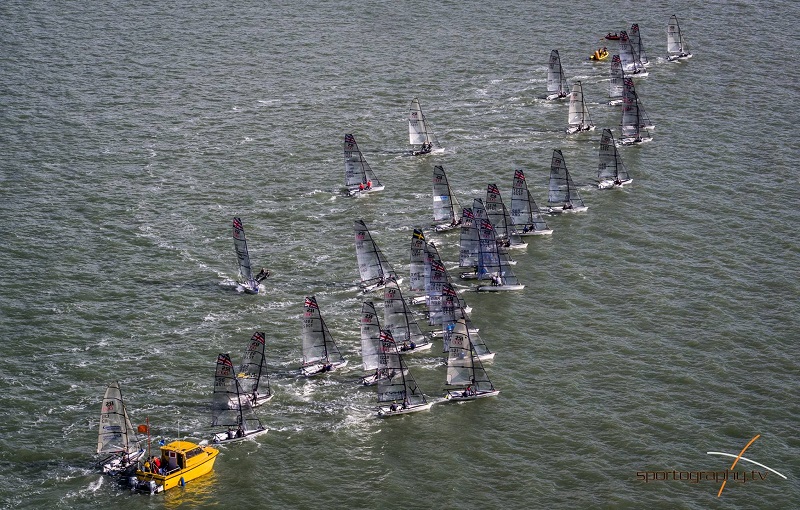 The Sailing
The sailing from WPNSA is fabulous – worthy of hosting an Olympics in fact! The plan is to sail both inside the harbour and outside in the bay.
The Principal Race Officer for the event is Peter Saxton so you can expect the highest standard of race management.
We will share a course with the RS700s and will be racing windward/leewards on the inner loop. The plan is for 10 races over the normal schedule of 2, 3, 3 and 2 races per day.
The Notice of Race can be found in the menu top centre.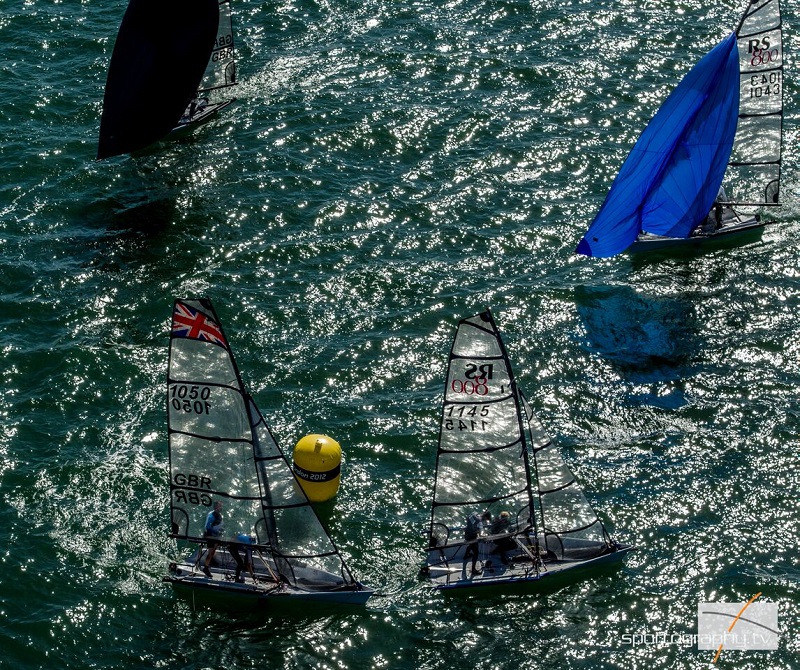 Entry
Entry is open via this Championship website. Mass early entry can help create a snowball effect so we encourage you to enter now!
The entry fee is £160/€188.80 per boat for those entering (including making payment) before 1 July 2018.
The youth entry fee (for helms under 23 at the start of the championship) is £135/€159.30 per boat for those entering (including making payment) before 1 July 2018.
For those entering after 1 July the entry fee is £210/€247.80 per boat with youth entry costing £185/€218.30 per boat.
Weekend entry is available. The weekend entry fee is £84/€99.12 per boat for those entering (including making payment) before 1 July 2018. After 1 July 2018 the weekend entry fee is £109 per boat.
Enter now via this (Championship) website.
Why not treat yourself to the pre-event coaching day on Wed 15 Aug? Information here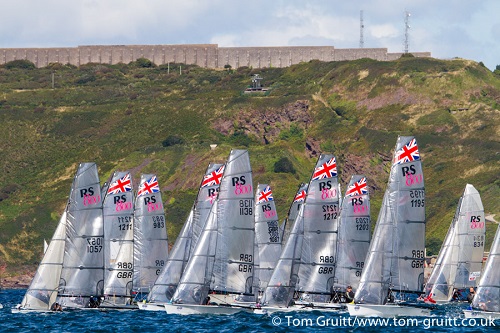 Accommodation
We strongly encourage you to book your accommodation as soon as possible. Go to the accommodation tab above for ideas on where to stay locally. Why not stay as close as possible so you can walk home after the evening meal, party and a few beers?
Further Information
For more information on this event contact Heather Chipperfield on heatherc@rs-association.com or +44 (0)1590 610273, for RS800 specific queries contact clare@rs-association.com or one of the fleet committee.
Keep in the loop
Join the RS Games dedicated social media channels for all the latest on entries, socials, merchandise etc - details coming soon
The RS Games is going to be awesome. I cannot wait to host you all!
Happy RS800 sailing!
Cheers
Clare
PS Great photographs of RS800 National Championship racing by Sportography (2017 Nationals at Stokes Bay SC and 2016 Nationals at Hayling Island SC), and Tom Gruitt (2014 Plymouth Youth Sailing at the Mountbatten Centre).