Results / Yorkshire Dales SC - 07/05/2023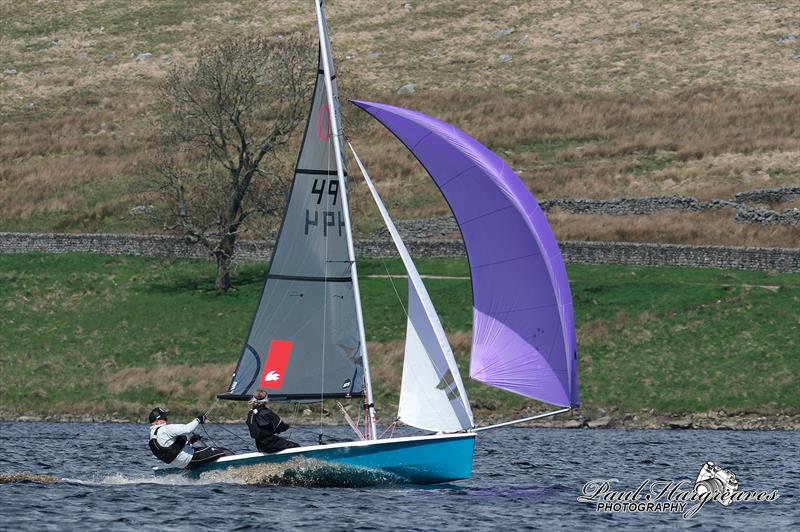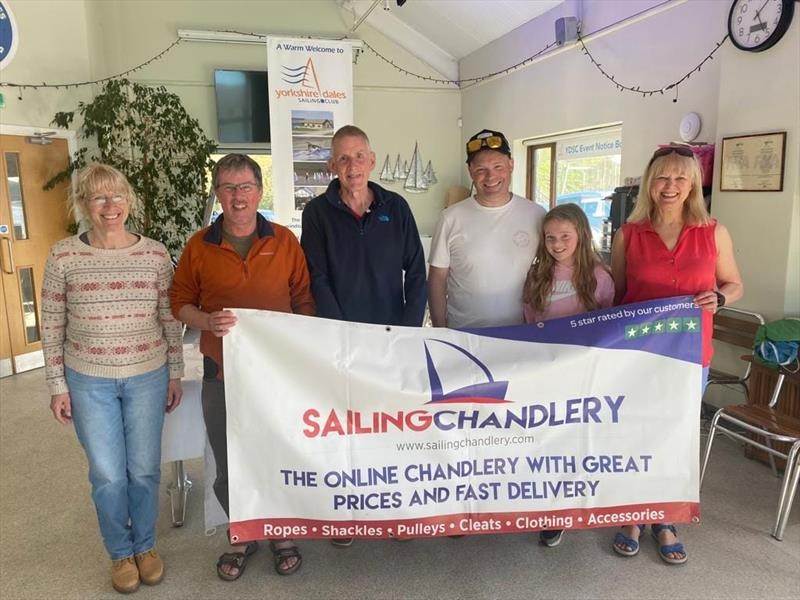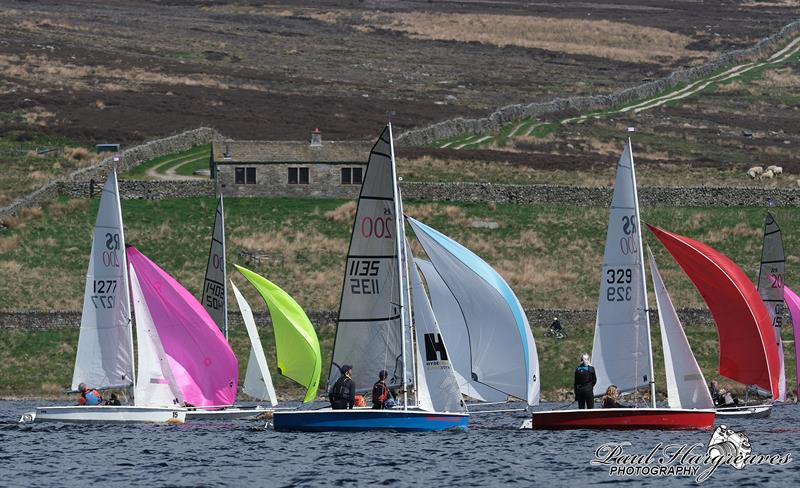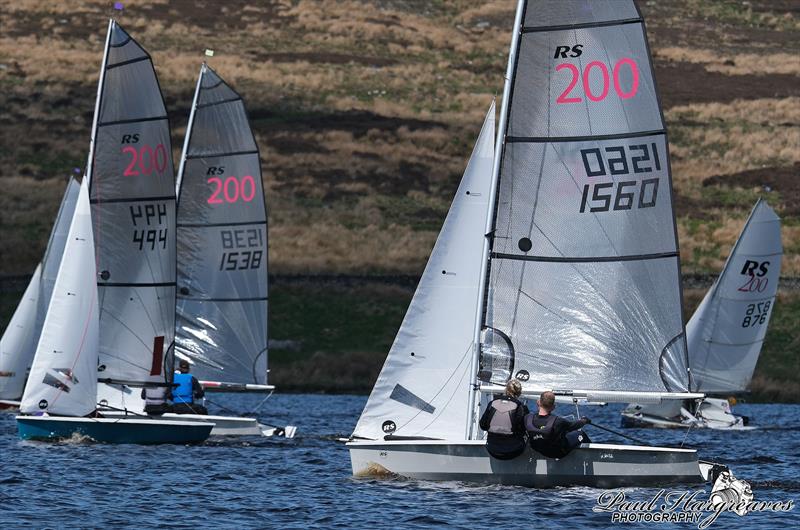 The Sailing Chandlery RS200 Northern Tour event at Yorkshire Dales RS200 was held on 7th May. Sailors were greeted by bright sunshine and a gentle force 2 westerly. The wind stayed force 2 to 3 during day with consistent strength, but some quite big shifts.
A windward-leeward course was set up in the middle of reservoir by the experienced race management team of Phil and Andrew.
Race 1 was lead at the first mark by Chris and Evie Pickles. Stewart and Olivia Walker sneaked past on the first run, but were overtaken again by Chris and Evie on the next beat. On the following run both Martin & Barbara Smith and Jon & Heather Ward overtook Stewart and Olivia. At the finish it was Chris and Evie first, Martin and Barbara second with Jon and Heather third.
Chris and Evie won race 2 followed again by Martin and Barbara second and Jon and Heather third.
After a good lunch from the YDSC catering team, it was on with race 3. Again it was won be Chris and Evie but with Jon and Heather second and Ben Dearden and Alice Carter third.
Chris and Evie opted not to do the last race to go pack up their boat, as they had won the event with a race to spare. This race was won by Jon and Heather with Martin and Barbara 2nd and Stewart and Olivia third.
All in all a cracking day's racing, with very close friendly racing and many place changes during the races throughout the fleet.
Overall, this left Chris and Evie in first with Jon and Heather second, and Martin and Barbara third.
Thanks to all at Yorkshire Dales for a well run event and to our sponsor Sailing Chandlery.
Next stop on the Northern Tour is Staunton Harold on 3rd June.
Stewart Walker.
Photos Paul Hargreaves
Overall Results:
| Pos | Sail No | Helm | Crew | R1 | R2 | R3 | R4 | Pts |
| --- | --- | --- | --- | --- | --- | --- | --- | --- |
| 1st | 494 | Chris Pickles | Evie Pickles | 1 | 1 | 1 | (DNC) | 3 |
| 2nd | 1560 | Jon Ward | Heather Ward | ‑3 | 3 | 2 | 1 | 6 |
| 3rd | 1068 | Martin Smith | Barbara Smith | 2 | 2 | ‑5 | 2 | 6 |
| 4th | 1277 | Stewart Walker | Olivia Walker | 4 | ‑5 | 4 | 3 | 11 |
| 5th | 1402 | Ben Dearden | Alice Carter | 5 | ‑6 | 3 | 6 | 14 |
| 6th | 876 | Lee Carter | Anne Saul | 8 | ‑9 | 6 | 4 | 18 |
| 7th | 329 | Rose Jury | Martin Walker | ‑7 | 4 | 7 | 7 | 18 |
| 8th | 1135 | Paul Hill | Alex Hill | 6 | 8 | ‑9 | 5 | 19 |
| 9th | 1538 | Matthew Luxton | Des Luxton | ‑9 | 7 | 8 | 8 | 23 |