For Sale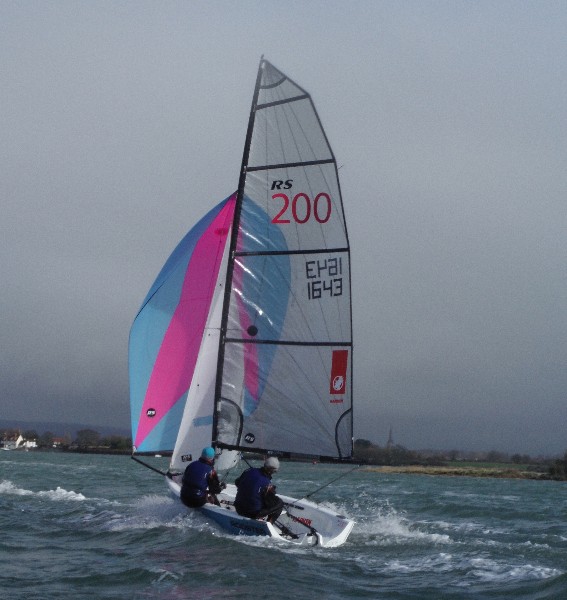 RS200 1643
Price:
SOLD
Nelly 1643 Blue (new style) hull bought new in Dec 2016, been used for 3 events and club racing. Black spars 2 full suits of sails (1 old style club racing, 1 new style championship) Carbon Tiller extension Road Trailer and Trolley, with number plate attachments. Under and Over covers Rudder bag Partially re-roped in 2017 to ensure that all continuous lines are sorted. Tapered jib and spinnaker sheets. 2:1 mainsheet Elastic tweaks to systems (forestay etc) Stored in a garage all winter This is a striking specially made Blue hull with the new hull design and I am very sorry to be selling her but I am changing class. It is a well looked after and well loved boat, been 2nd at every major event it has attended. Winner of Itchenor Winter Warmer series, and multiple club championships. No expense has been spared on upgrading within the class rules, and comes ready to race with two sets of sails, one in club racing and one in championship conditions. She is currently based in Itchenor but regularly travel between there and London, or there will always be someone available to collect. For more photos please contact, or see the link to the Rooster Blog on RS200s: https://www.roostersailing.com/blog/how-to-set-up-a-new-rs200-plus-a-few-tweaks/
Contact: George Yeoman
Tel: |
Email
Posted: 12/03/2018
Approved: 13/03/2018 | Expires: 23/07/2018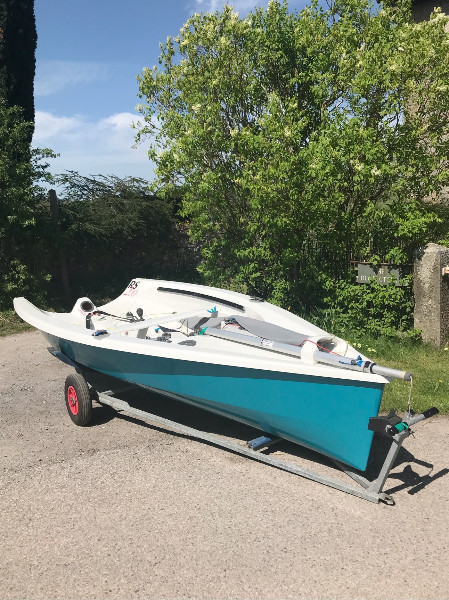 RS200 466
Price:
GBP2995
RS200 Serial Number 466 - Turquoise - £2995 Great opportunity to get into this great class at a bargain price. Not sailed for past 7 years (swimming and other interests for children), garaged stored since then, lightly sailed overall in really great condition (more pictures as required), I am very sorry to be selling her but need to look to finance an RS single hander as the kids are now leaving home and sadly show no interest, Hull is really good condition, comparable with a much younger boat, 2 jibs - 1 practice the other good condition, 2 asymmetric spinnakers - one very crisp. Decent original style main (all sails with bags), mast and rigging all in good condition, good blocks, adjustable traveller, 16:1 kicker, 2:1 main sheet, cradle launching trolly & spare wheel. Good canvas cover, trailing under cover with slight rodent damage (easily patched). Rudder with bag, two extensions, one carbon. Optional double trailer with spare wheel, hardly used (also garaged stored) - £500 with boat (less than half price of new)
Contact: Kevin Welman
Tel: 01978 790563 |
Email
Posted: 15/05/2018
Approved: 15/05/2018 | Expires: 23/07/2018
Please sign in or register to post your item in the For Sale section.

NOTE: All details on this page have been entered by the sailors themselves, any comments, are not related in any way to the RS Class Association.