For Sale
RS200 1382
Price:
GBP5250
RS200 1382 ''Wedgwood'', owned from new - 1x new style suit of sails from 2017 endeavour, 8 days - 2x club racing sails, old style - Optional road base, serviced November 2018 - New 2018 Creation Cover breathable extra long top cover - Bottom cover - New boom October 18 (used once) - New pole October 18 (used once) - New slot gasket October 18 (used once) - Re-roped April 2018, 3mm dynema SK78 cascades and strops, 4mm EasySplice control lines, AllSpec Pro taper sheets (5mm kite, 6mm main and jib), tapered spinnaker halyard. - Carbon tiller extension Results: 3rd 2011 Nationals 3x Hayling Open winner 5x FED Week winner 5th 2018 Endeavour ... and most significantly 5x Sandy Shell Winner (Unofficial RS200 World Championship) https:youtu.beleBjSXOsjKU
Contact: Thomas Morris
Tel: 7788390072 |
Email
Posted: 05/12/2018
Approved: 05/12/2018 | Expires: 02/01/2019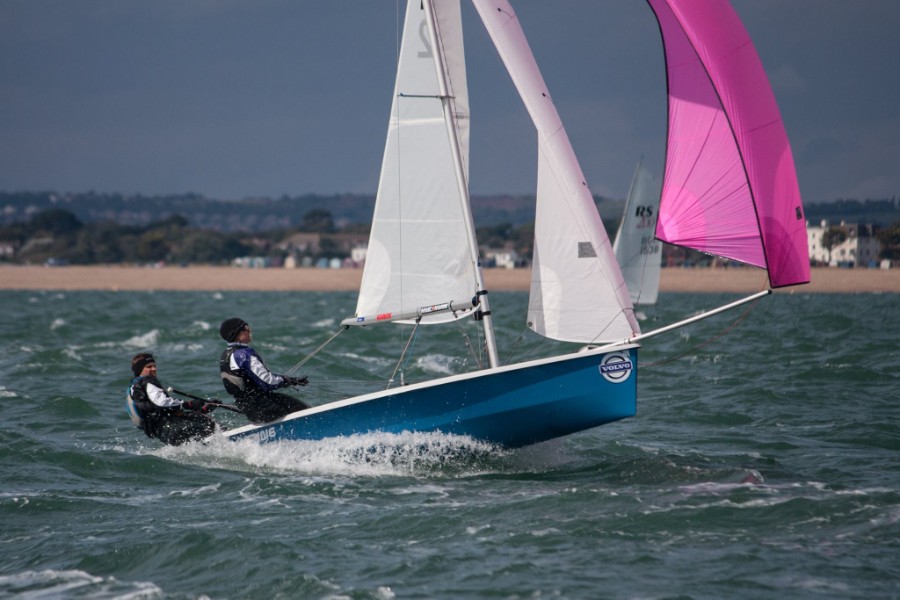 RS200 1484
Price:
EUR4500
The hull was refurbished for the RS games, but an injury on the first day forced me to go home after 3 races. She has 2 suits of sails, one new (just 3 races) the other suit is perfectly good for club racing. She has an almost new trolley, a carbon tiller, and continuous control lines. The cover is converted from a Merlin cover and will do for a while. I bought her from Majorca Sailing Holidays and I have redone any hull repairs and dealt with any soft spots, leaving the hull as sound as it should be. The slot gasket has been replaced, and the bailer repaired and fitted properly to reduce drag. The foils have also been refurbished. The gelcoat colour does vary slightly, but I have done it in a way to make it less noticeable. The mast is fine and all the sheets have been replaced. I am reluctant to sell her, but she doesn''t fit in with our plans for 2019, and I think she should be sailed. I am therefore selling at a sensible price. The photo shows the old sails, the new ones are with a sailmaker who is looking at getting battens to my meet my spec.
Contact: Steve Mitchell
Tel: 01752480426 |
Email
Posted: 24/10/2018
Approved: 07/11/2018 | Expires: 09/01/2019
Please sign in or register to post your item in the For Sale section.

NOTE: All details on this page have been entered by the sailors themselves, any comments, are not related in any way to the RS Class Association.